Plasma and laser cutting machine

Fiber Max

Fibermax is the ideal cutting machine for each and every workshop. Fibermax is equipped with a dual cutting system: Plasma and Fiber Laser, operating both on the same machine. This allows the end user to take advantage of two different technologies, by optimizing both processes with the purchasing of a single plant.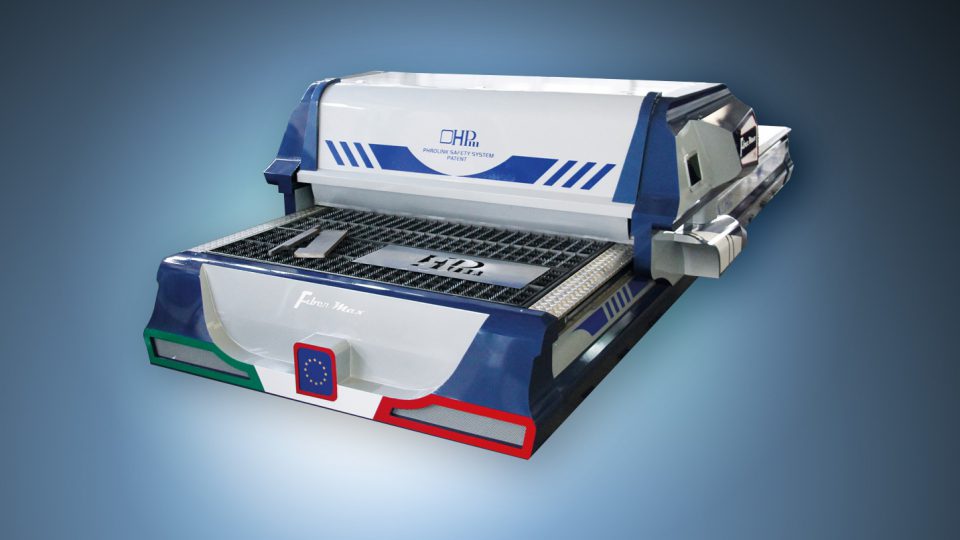 Features Fiber Max
This machine was expressly projected to grant practicality, efficiency and simplicity by using it. The spaces necessary for its installation are highly lower than the market standard.
Our security patent P.S.S. (Phrolink Safety System) is an exclusive system that substitutes the integral cabin. It is specifically designed to guarantee maximum safety in the cutting area in a limited space, thus facilitating the loading and unloading of the sheet.
With its several technical solutions, Fibermax is able to satisfy many of the customer needs. According to its combinations, it is possible to cut from 0,5 to 50mm thickness on even large metal sheets. The combination Plasma and Laser Fibra, operating on the same machine, triples the potential of your workshop.