Plasma cutting machine

Trend Air

On request

Trend Air is the light and compact plasma cutting machine, designed for ducting industry; it can cut medium-thin thicknesses, always ensuring precision and dynamicity.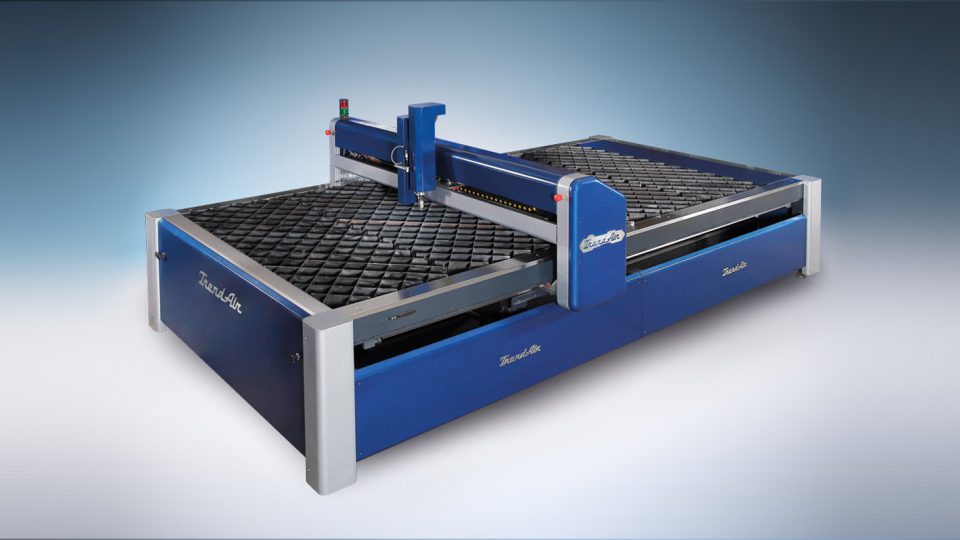 Features Trend Air
Consisting of a lower steel frame and aluminum carriage, all machined with machine tools using the usual precautions and care put into production of the "big sisters" GVs and Steel Max.
Brushless motors, extremely high precision gearboxes, recirculating ball screws, rectified pinions and racks, skates and prismatic guides are used.
Trend Air is provided with a mobile hood that collects the cutting powders and channels the fumes for aspiration. It's simple and intuitive CNC, is easy to learn even for who never used this type of machinery before; dxf cutting files are sufficient in a common USB key to optimize and cut directly from the machine.
Plasma cutting generators up to 100 A are recommended to cut up to 15 mm in thickness.
The series is produced in 4 cutting sizes: 3×1.5 – 3×2 – 4×1.5 – 4×2 meters.
Accessories Trend Air
Motorized Z-axis
The motorized torch height control is recommended for cutting materials with a thickness over 3mm. It also has an anti-collision system for 360 ° torch protection.
neumatic Z-axis
The Pneumatic height control of the torch is equipped with a ball plate that allows the torch to slide on the sheet, making it move and cut at the right distance from the table.
Marking Pen
Usually used to write on stainless and galvanized sheets. Burin marking: used for a light marking.