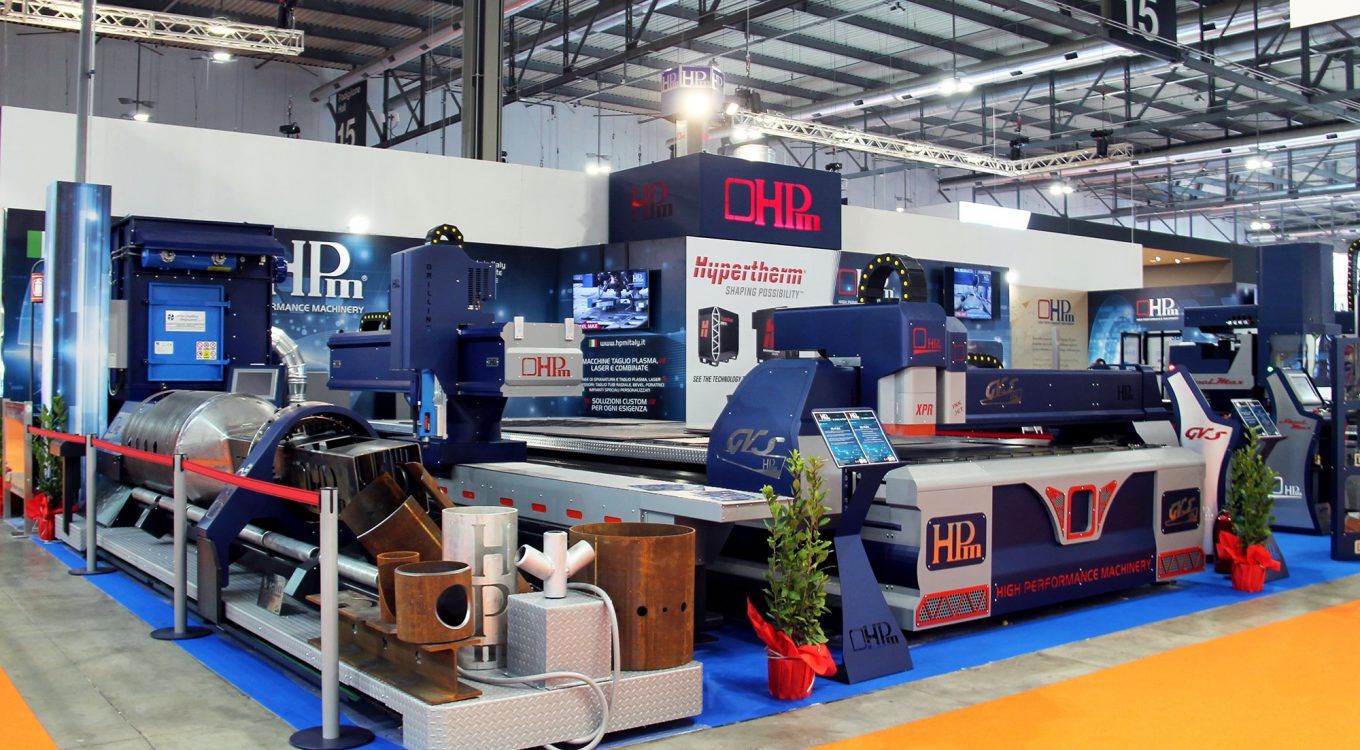 HPm at "LAMIERA 2019″ Exhibition in Milan – 15-18/05/2019
At the "Lamiera Exhibition 2019" in Milan, HPm presented the new plasma cutting machine mod. "GVs" equipped with a straight torch and "Ink-Jet" marker, for printing the identification code on each piece cut.
Thanks to accurate optimizations, the speed, and acceleration during movement of the interpolated axes the "GVs" reach 170 m / min.The high precision of the cutting quality can be achieved thanks to the latest Hypertherm generators of "XPR" range.
Also present at the Exhibition the plasma cutting machine mod. " Steel Max". This time in the variant with Bevel and the Single-spindle "ISO40″ drilling unit with its automatic magazine with 6 positions tool change. Our "Steel Max", as it has accustomed us,carried out a large number of bevel cuts and drilling  on sheets of various types and thicknesses.
We thank the many visitors that, either from Italy than from abroad, expressed great interest in our products.
Stay tuned on our web site, Facebook page and Instagram profile 'hpm_taglioplasma', where you can express your opinion on our work and stay up to date on HPm news.
---