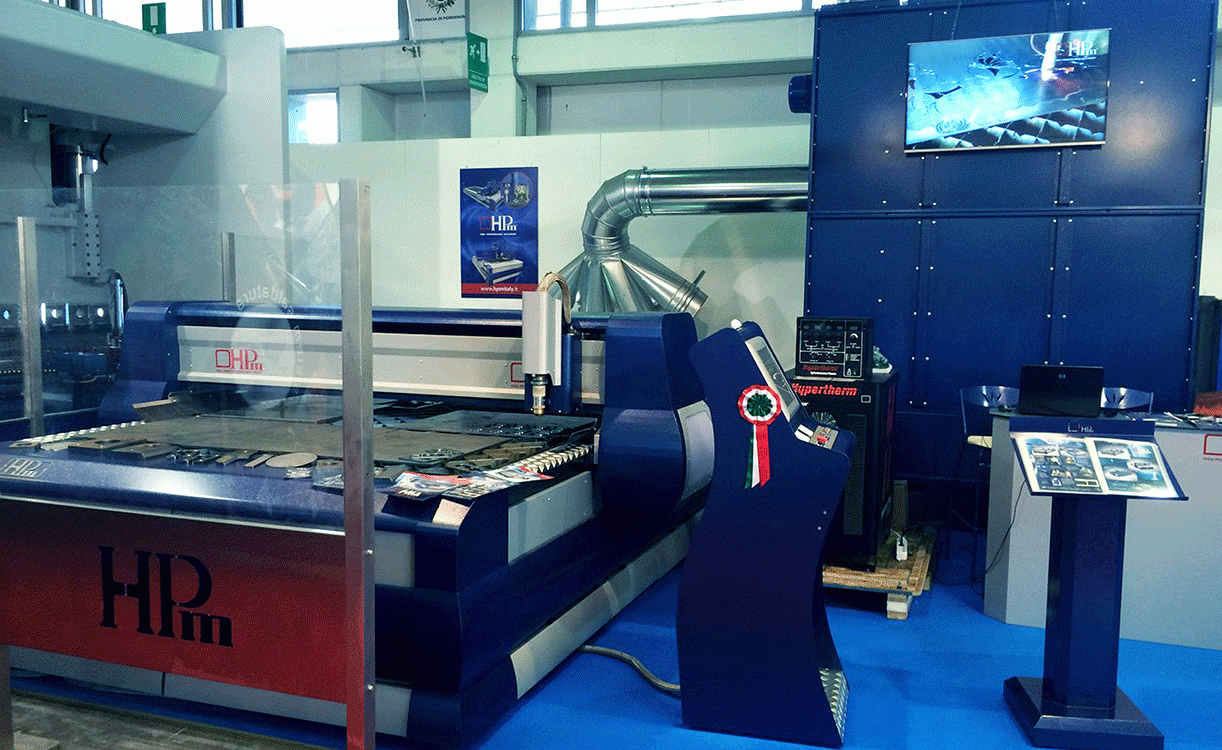 HPM AT SAMUMETAL 2016 PORDENONE
This year, "HPM" exhibition space at "Samumetal" aroused great interest amongst visitors, thanks to the demonstrations performed by our plasma cutting machine and to the videos of our machinery displayed through our big screen.
As a sign of gratitude of the region Friuli, that hosted the exhibition, we performed the plasma cutting of an eagle, which is represented in Friuli's crest.
Keep following us on our website, Youtube channel "HPM High Performance Machinery" and on our Facebook page, for regular updates on our latest news!
---