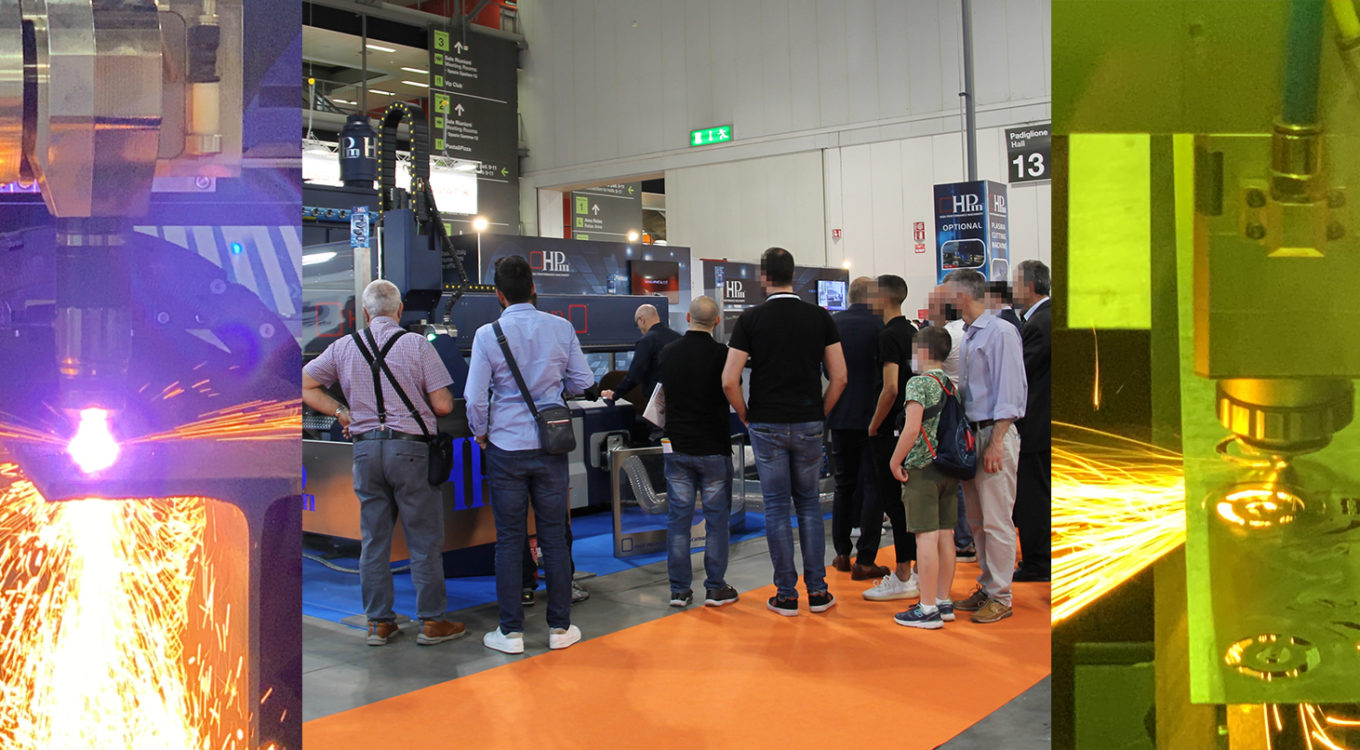 HPm at "Lamiera" Exhibition 2022 in Milan
NEWS AT THE "LAMIERA 2022" FAIR
"Fiber Max Line": the fiber laser cutting system consisting of a coil, 4-way inserter, leveling machine, fiber laser cutting machine and sliding sheet metal support bench (treadmill), which aroused enormous interest among numerous Italian and foreign visitors .
On our always present "Steel Max" equipped with Bevel head, "HT200" satellite drilling machine and radial tube cutting we have installed the TILTING DEVICE for beams and tubes inside the cutting table: absolute novelty !!
We thank all visitors, collaborators, and our tireless staff for supporting us in this experience 3 years after the last edition !!!
Stay tuned on our web site, Facebook page and Instagram profile 'hpm_taglioplasma', where you can express your opinion on our work and stay up to date on HPm news.
---