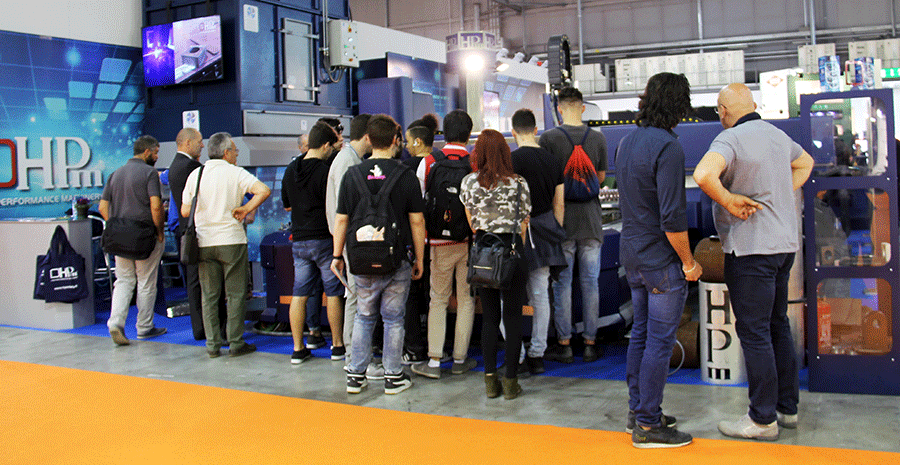 HPm at "LAMIERA 2017" Exhibition in Milan – 17-20/05/2017
During "LAMIERA 2017" exhibition, HPm has presented the new combined laser-plasma cutting plant: "FIBERMAX", representing the Evolution of HPm: "Versatility, Safety, Savings"!
A continuous flow of visitors has honoured us with their presence, revealing an enormous interest and appreciating both the new laser-plasma "FIBERMAX" than the "Steel Max" in its version with Bevel Head, Drilling Head and Pipe Cutting.
We thank all the people who have contributed to the success of HPm at this event, and most of all we thank the many visitors who, both from Italy and from abroad, have expressed great interest in our products.
Continue following HPm on the website as on the Facebook page, where you can express your opinion on our work.
The YouTube channel "HPm High Performance Machinery" will soon be implemented with videos from our latest installations keeping you updated on HPm latest news!
---