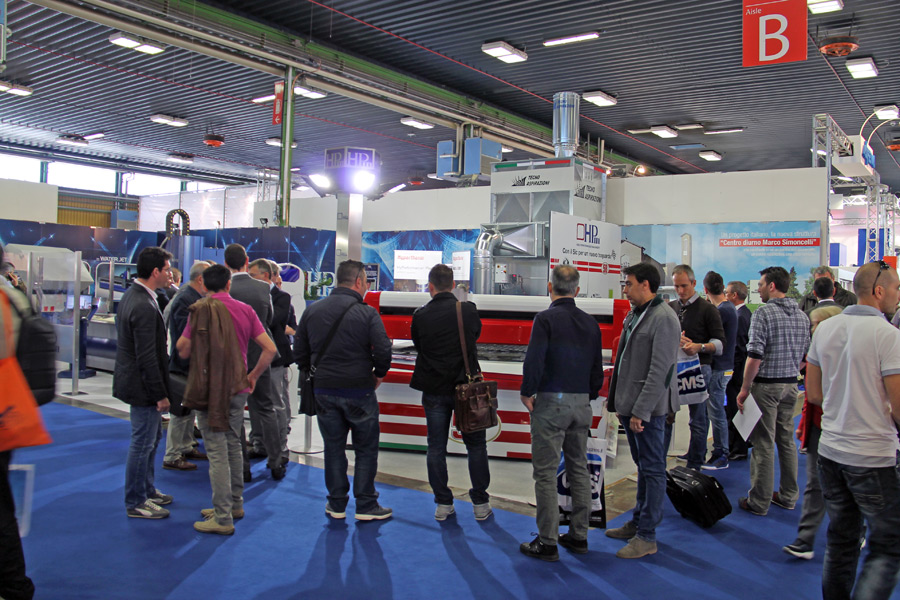 Hpm machines at "Lamiera 2014" exhibition in Bologna
During the Fair "Lamiera 2014" in Bologna, we presented a new model of HPm machine that surprised and aroused the visitors' curiosity.
"SIC 250" is a plasma cutting machinery realized for this occasion with Marco Simoncelli's colours, a young man coming from Emilia Romagna, World Champion of motor-cycling, who died in 2011 during the Gran Premio in Malesia.
The whole takings coming from the sell of "SIC 250" will be entirely assigned to the "Foundation Marco Simoncelli", an Onlus created by his family, which deals with solidarity projects for the creation, among other things, of the "Marco Simoncelli Daily Center" in Coriano (Rimini)-Italy.
This center will be made up of: a rehabilitation center, a daily center for young people with disabilities and a family home.
During the Fair we tried several times to cut both with "Sic 250" and "Steel Max", arousing the interest of all the visitors.
---